Here for every step of your business journey…and here for every property transaction
New possibilities are what today's business world is all about. More than ever, it takes expertise and experience to navigate the road ahead – especially when it comes to business and the law. As specialist commercial solicitors, we provide legal services exclusively for businesses and corporates, and for the legal aspects of your property transactions. We're here to advise on, and assist with, every change, every decision. Protecting and securing. Guiding, understanding and partnering.
IT'S ABOUT FOCUS
We offer our clients a full range of business and property law-focused services. From start up to selling your business. From purchasing your first home to complex commercial property transactions – we deliver the specialised solutions you need. And because we're specialised, we have the skills and the dedicated time to partner with you as your business and property advisor.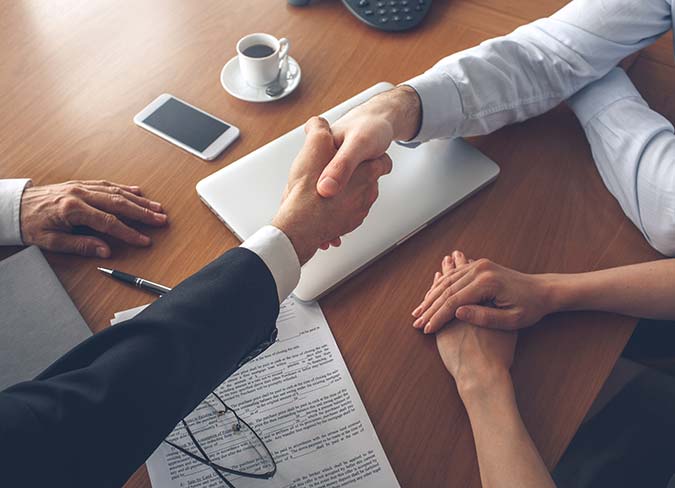 OUR SERVICES

You're a developer looking to construct a wind farm project? You're a landowner who has been approached by a wind or solar project developer? We provide legal advice on the complex legal aspects of energy projects – including planning, property rights, finance, component supply, construction, power purchase agreements and commissioning.

Whether you are setting up a new business, looking to grow an existing one, looking to exit or plan for succession we will advise you on choosing the right structure. We provide a full scope of legal services for the general health, wealth and growth of your business.

We work with a wide range of businesses in different sectors to resolve any disputes that may arise – through negotiation, mediation, arbitration and litigation if necessary. Our emphasis is always on achieving a swift resolution, with the minimum disruption to your business.

With on-going changes being made to employment legislation governing all businesses and companies – employment law is complex. Understanding your responsibilities, rights and governing regulations is essential. We advise employers on all aspects of employment law – from employment contracts to dispute resolution.